Can I export my swims to other platforms?
Yes, you can! The FORM Swim App is able to sync your data to the following platforms:
TrainingPeaks

Apple Health

TriDot

Today's Plan

Final Surge
You can also sync your Garmin Connect swims to the FORM Swim App, but FORM swims cannot be synced to Garmin Connect.
To link one of the platforms listed above, open your FORM Swim App and tap on the gear icon in the top right corner to view your profile settings. From here open 'external services', choose the platform you wish to connect, and follow the instructions to link them. You can disconnect at any time by tapping on the platform name once more.
TIP: Swims you have already synced to your FORM Swim account will not be exported retroactively so ensure you set up your connections before your next swim!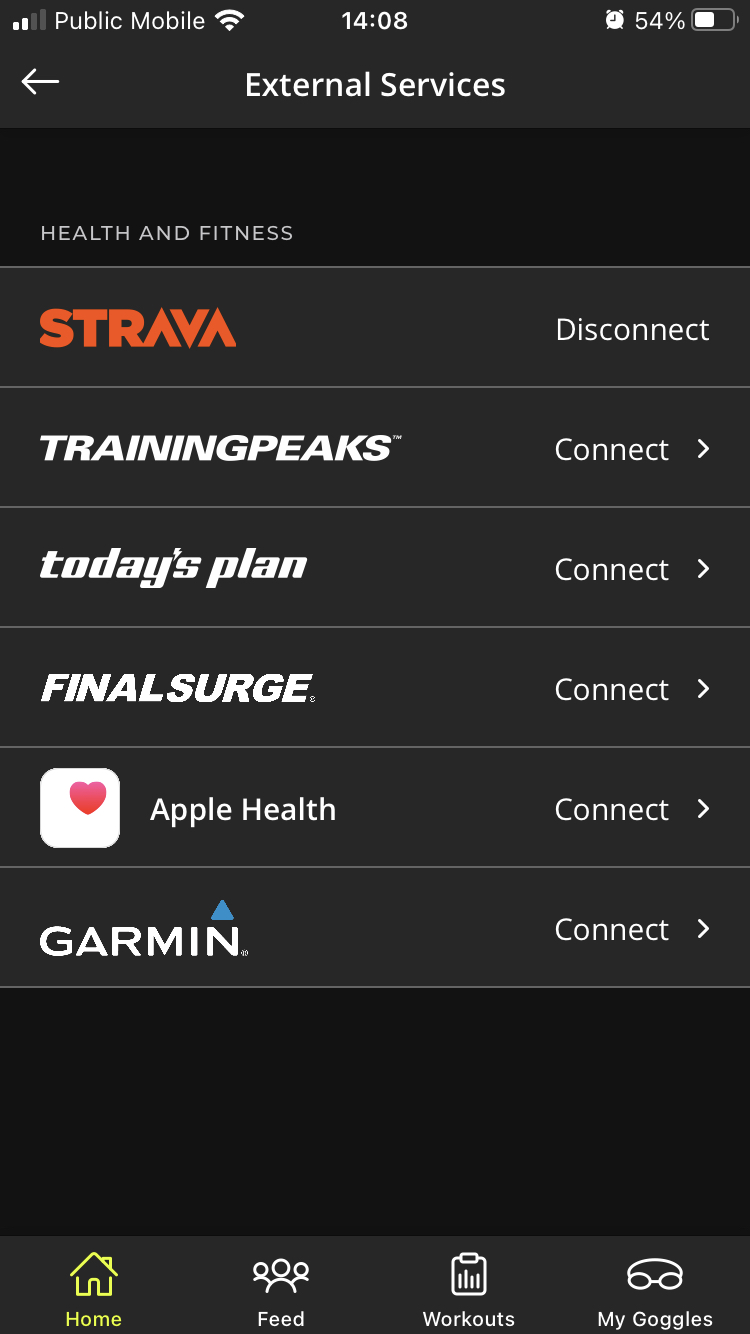 Connecting to Strava
Connecting your FORM Swim App account to Strava will allow your swim to sync automatically across and display as a FORM tile in your feed. Ensure that you connect your accounts before your swim session as past swims will not sync across to Strava.
Strava Heart Rate Support
If "health-related data" is disabled on Strava, swims with heart rate exported to Strava from the FORM Swim App will be shown without heart rate data on their app. To have these swims show up correctly, please allow health-related data in your Strava account.