How do I set my profile and swims to private?
By default, your profile and swims are public, meaning that anyone can see what you add to the FORM Swim App.
If you want to make a swim in your feed private, you will need to navigate to the swim, select "edit swim" and set it as private. This setting means only you can see this swim: followers and those who are not following you will not see it on your profile or feed.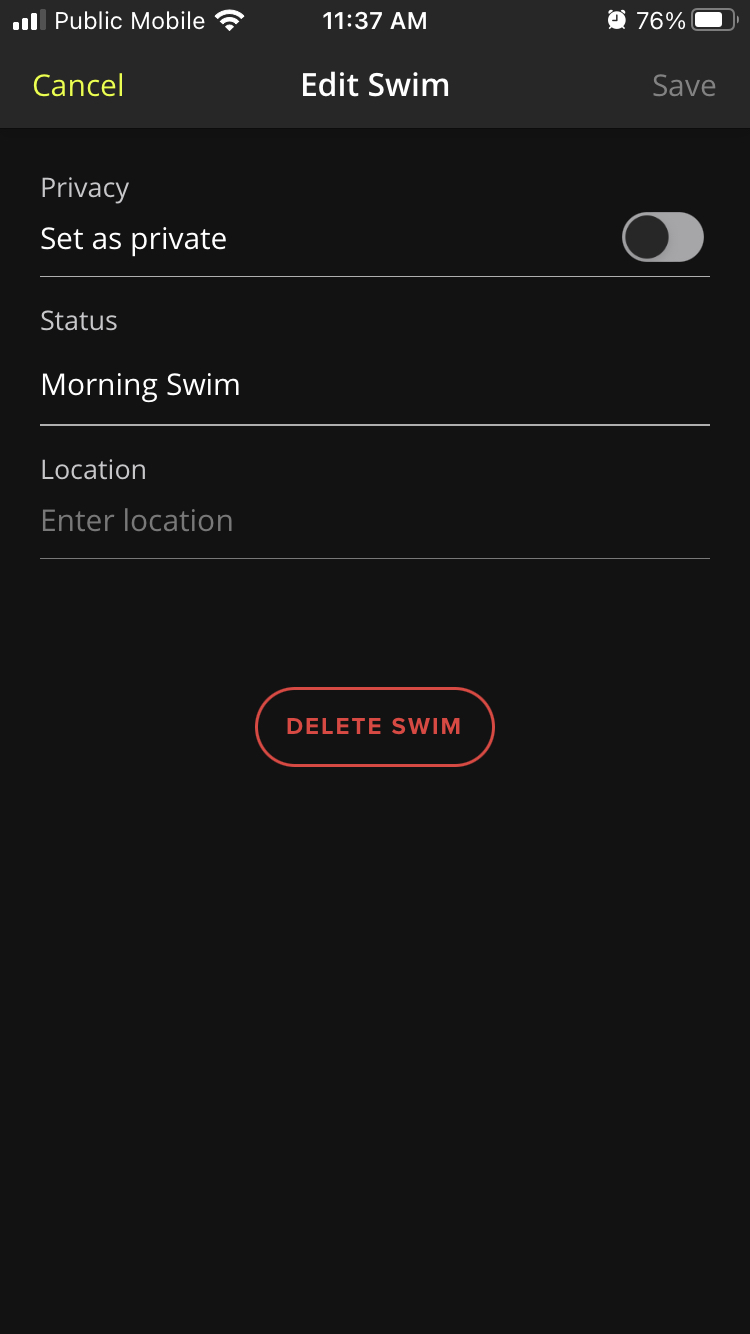 To set your account as private, navigate to your profile page settings and select "private account." By setting your account to private, other swimmers' follow requests must be approved by you before they can follow you, and only your followers will be able to see your profile and swims.
If you change your account to private, your current followers will still be able to see your swims. You can remove your followers by navigating to your profile tab, tapping on Followers and then selecting the three dots next to the person's name.