Lesson 2: Getting the right fit
Fitting your goggles to your face is the most important step while setting them up. A proper fit will ensure the goggles are comfortable and sealed to prevent leaks, so you can focus on your swimming and see the display. For the first couple of swims, we recommend taking all the nose bridges with you so that you can swap them out until you find the right fit.
The FORM goggles come with the Medium (M) sized nose bridge already installed. The XS, S, L, and XL sizes, as well as two arched nose bridges, are provided on the removable card inside the goggles case. To remove the installed nose bridge pull it firmly and directly away until it separates from the goggle lens as shown in the video. Repeat with the other side of the nose bridge to free it completely.
To insert another nose bridge, remove it from the card and press the pegs firmly in place on both lenses where the original was installed. Ensure the nose bridge is fully inserted and there is no gap between it and the lenses.
Once the correct nose bridge is installed the strap should be adjusted to the correct tension. The strap should hold the goggles firmly enough in place so that they do not slip during turns, but not so tightly that they cause discomfort or leave marks on your face. The strap tension is adjustable with the buckle at the center of the strap. Adjust the strap one side at a time by releasing the end and pulling it through the buckle. Always fix the end of the strap back down to prevent slipping during use.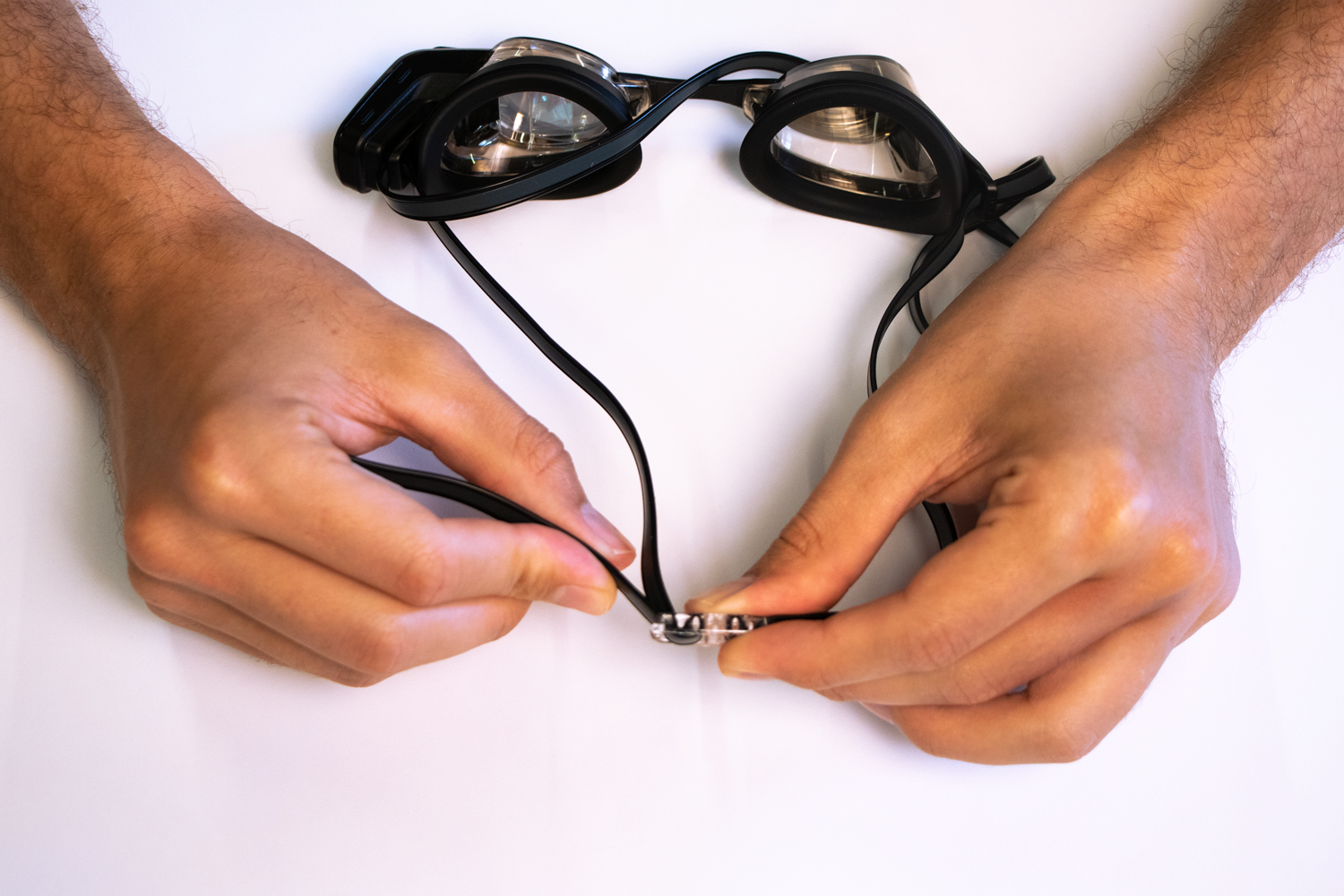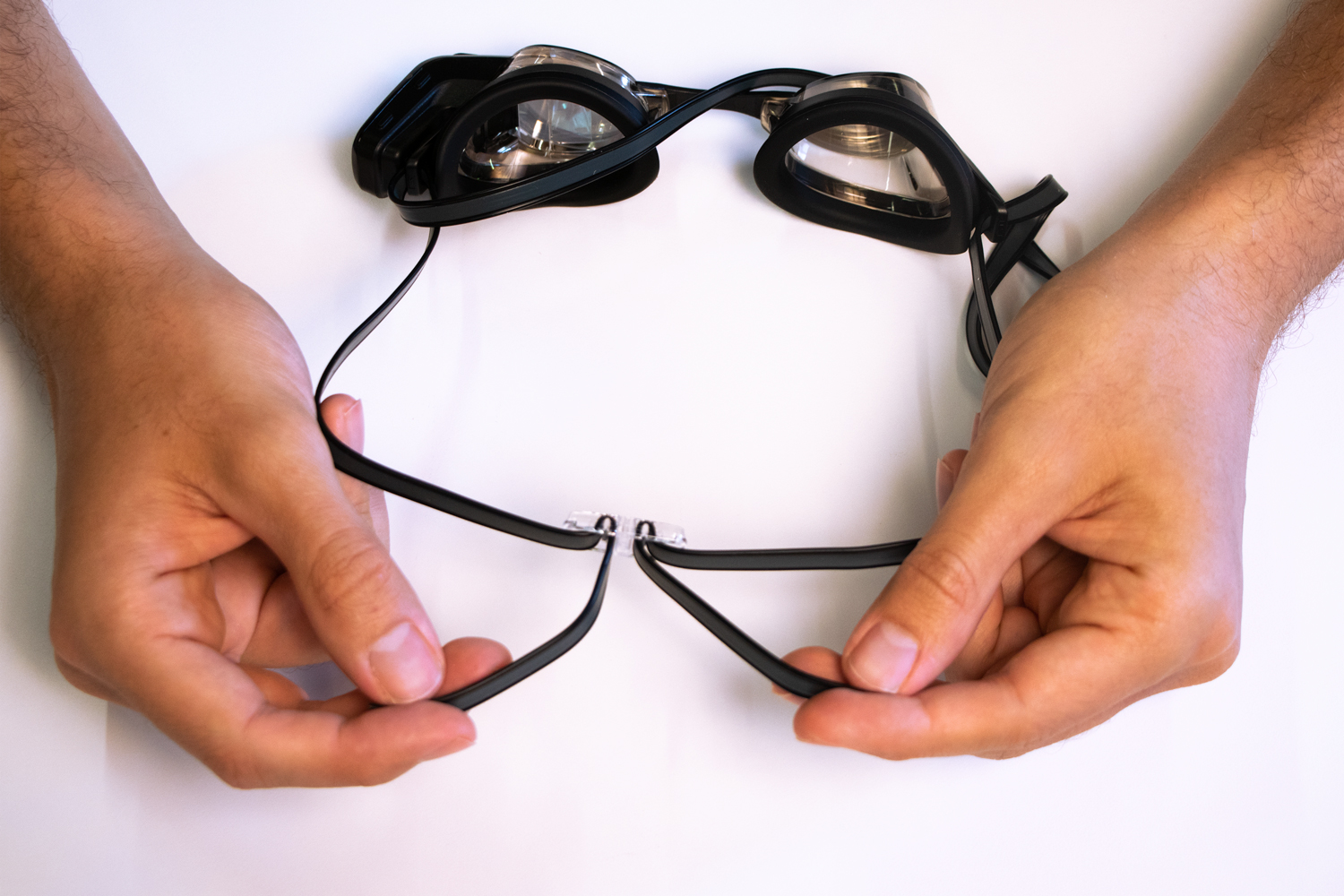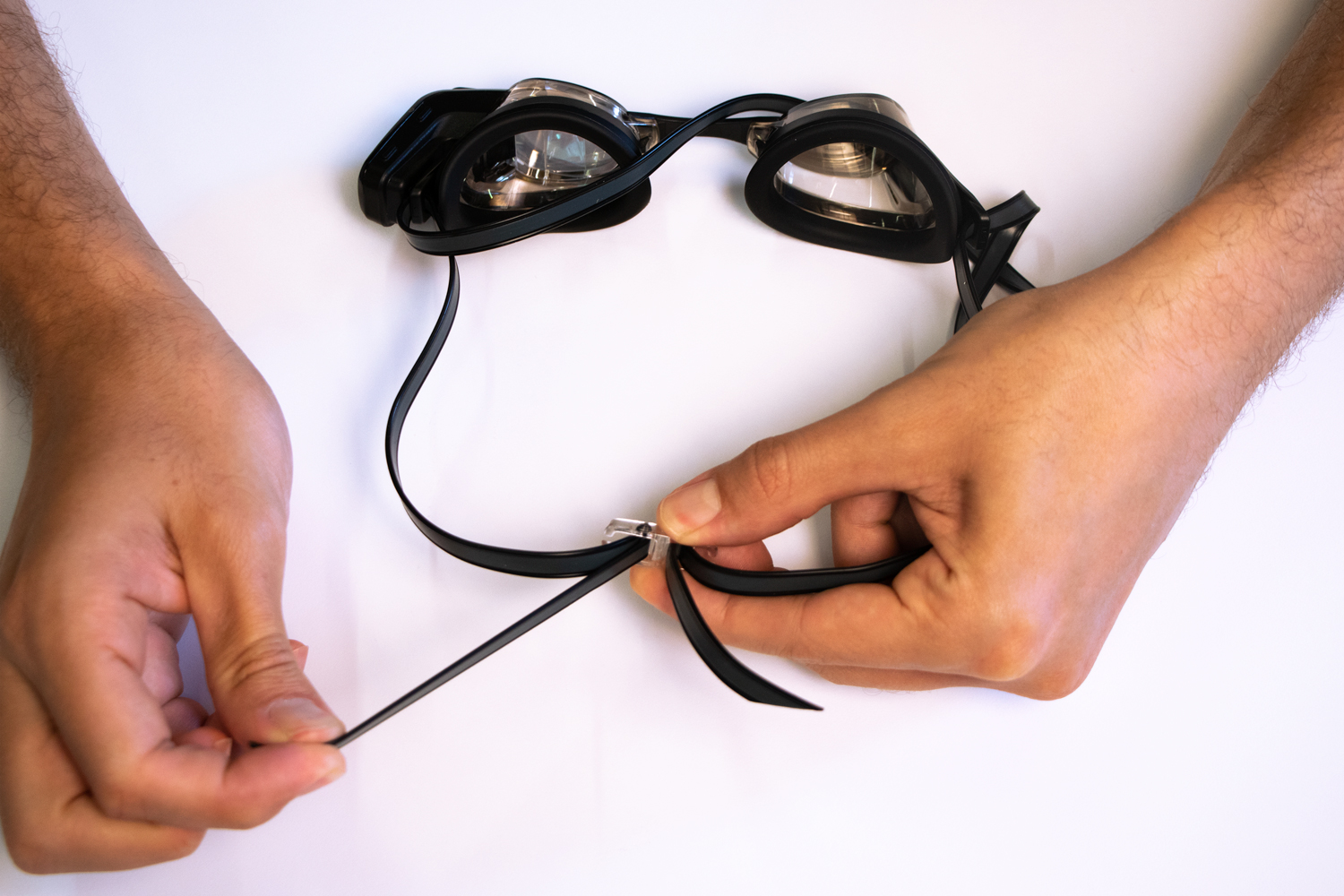 If the goggles are leaking during use and tension adjustments will not solve the problem, switching the nose bridge should help. Usually, if water is leaking from the inside edges near your nose, switch to a smaller nose bridge, and if water is leaking from the outside edges, switch to a larger nose bridge. However that's not always the case and we recommend trying out all the nose bridges until you find the right fit for you.