What happens when my membership expires?
If you purchased FORM on or after November 9th 2022, after your first year of free membership, your membership will be automatically renewed on a monthly basis. Cancelling the membership will mean that you lose access to the membership features, including the workouts and plans libraries, the custom workout builder and workout instructions in your goggles. You can rejoin at any time through the portal to regain access. The below graphic shows what you can access after the first year: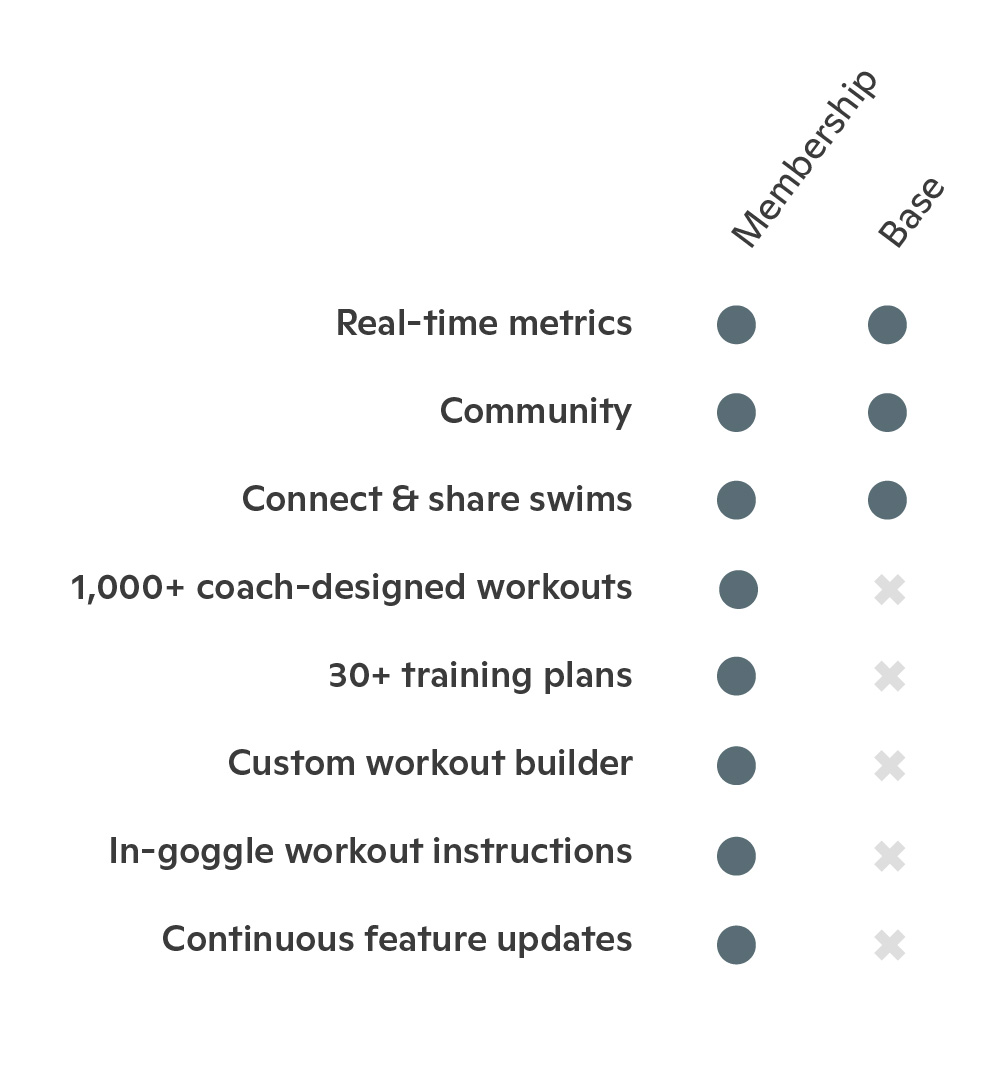 If you purchased between May 26th 2022 and November 8th 2022, cancelling your membership before having been a member for at least one year will mean that you will only have access to a variety of sample workouts and will not be able to use the goggles for any pool, open water or swim spa swims. To benefit from the full range of member features, you can rejoin FORM at any time through the portal. Once you have completed at least one year of membership with FORM, you will be able to access real-time metrics and pool, open water and swim spa swims even without an active membership.
If you purchased FORM goggles or FORM goggles and membership before May 26th 2022, cancelling your membership will mean you'll lose the benefits of having workout instructions and plans in your goggles and you won't have access to the Workouts tab in the app. You will keep access to the FORM features you've always enjoyed including real-time metrics, post-swim analysis and community with your current pair of FORM goggles.