How do I use the goggles' buttons?
There are two buttons located on the display side of your goggles - the front button and the rear button.
The front button functions as the power button: hold it down for three to five seconds to turn the goggles on and off. This button also confirms menu items on the display.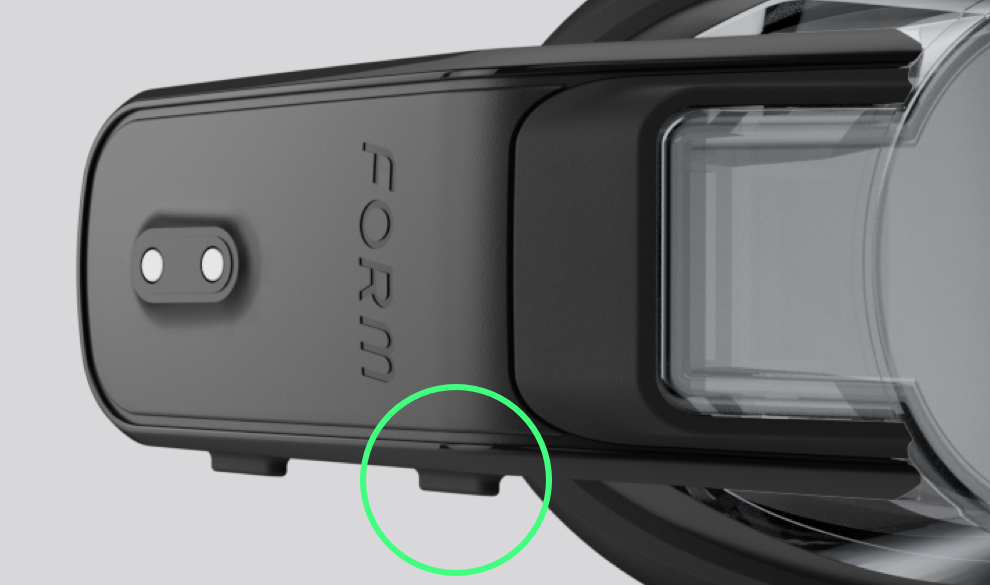 The rear button is used to navigate the goggles' menus by cycling through the menu items from left to right.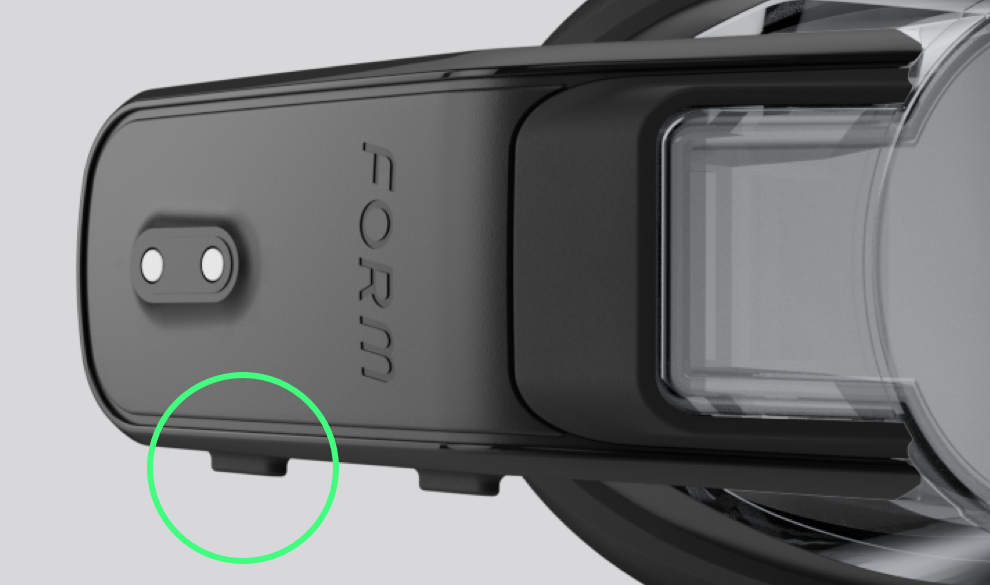 You can press either button to pause the current swim.
If you are using a compatible smartwatch for open water swimming connected with the goggles, the buttons will not pause or end the swim; this must be done using the watch's controls.