Lesson 4: After your swim
Getting out of the water
Once you have saved your swim and turned off the goggles, we recommend rinsing the goggles thoroughly under clean cold water then leaving them to dry fully outside of the case.
Your goggles should not require any cleaning beyond rinsing with clean water and air drying outside of the case. We recommend rinsing the goggles thoroughly after exposure to salt water, sunscreen or cosmetics. We also recommend to not touch the inside of the lenses, so as not to affect the anti-fog.
The goggles should not be exposed to any detergents, solvents, chemical cleaners or insect repellants. Do not use cloth or paper to clean or dry the lenses, as this may cause damage.
You can find more information about care and maintenance for your goggles here.
Storing the goggles
The goggles should not be exposed to any extreme temperatures or left in direct sunlight. Do not take the goggles into saunas, steam rooms or hot tubs. Exposure to these environments may cause permanent damage.
We recommend using the case provided while carrying and storing, to protect the goggles from damage.
Syncing the swim to your phone
Syncing the goggles with the app allows you to upload your swim. When you open the app, and have an internet and Bluetooth connection, it will automatically try to find and connect to your goggles to perform a sync. You can manually sync by tapping the refresh icon or pulling down to refresh the screen.
The goggles will show this while syncing: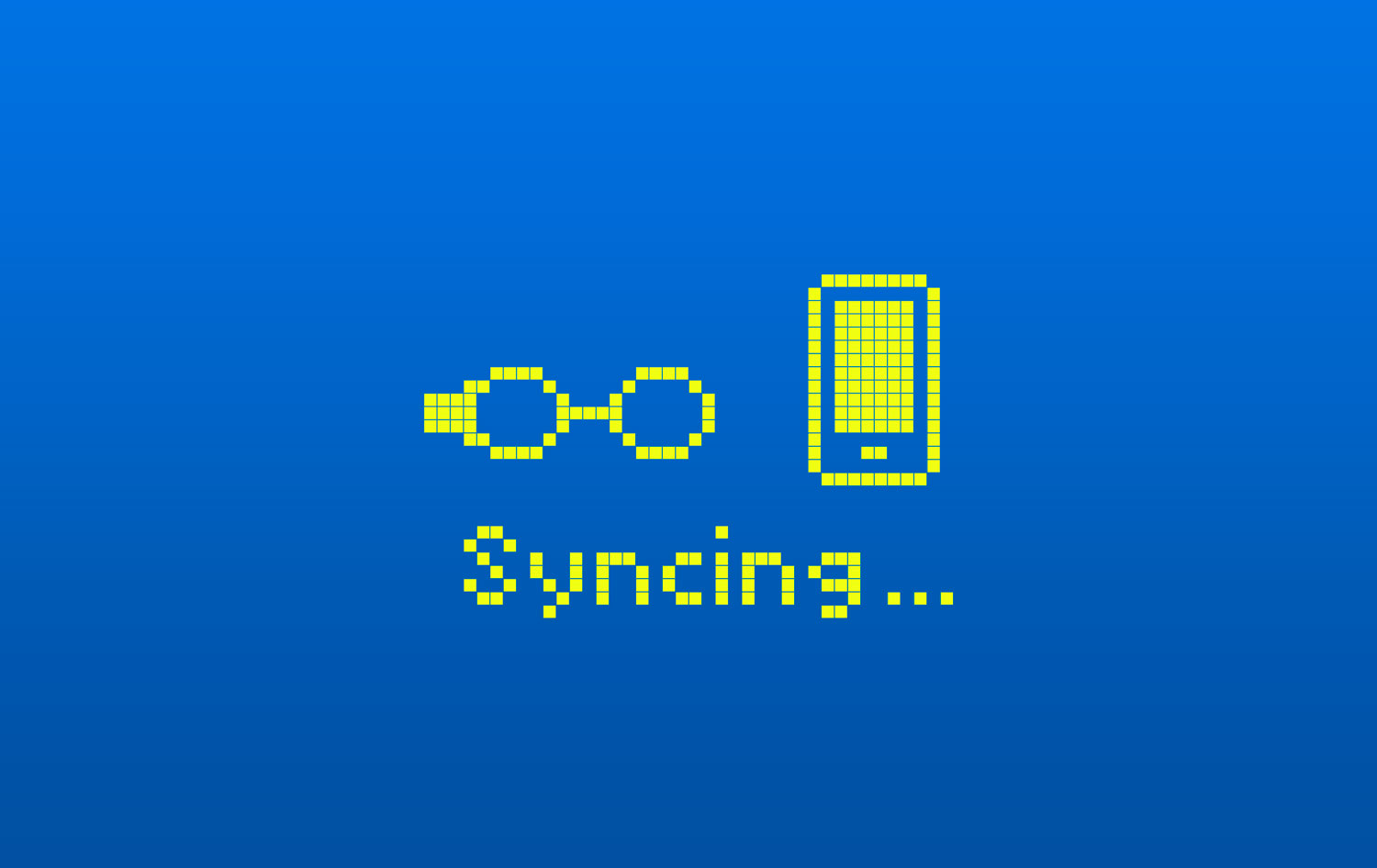 Once you have synced your swim, you will see it appear as a swim tile in your feed as well as displayed on the home tab as your last swim. The feed is where you can see your recent activity, as well as that of anyone you are following. There are two screens: "following" and "only me."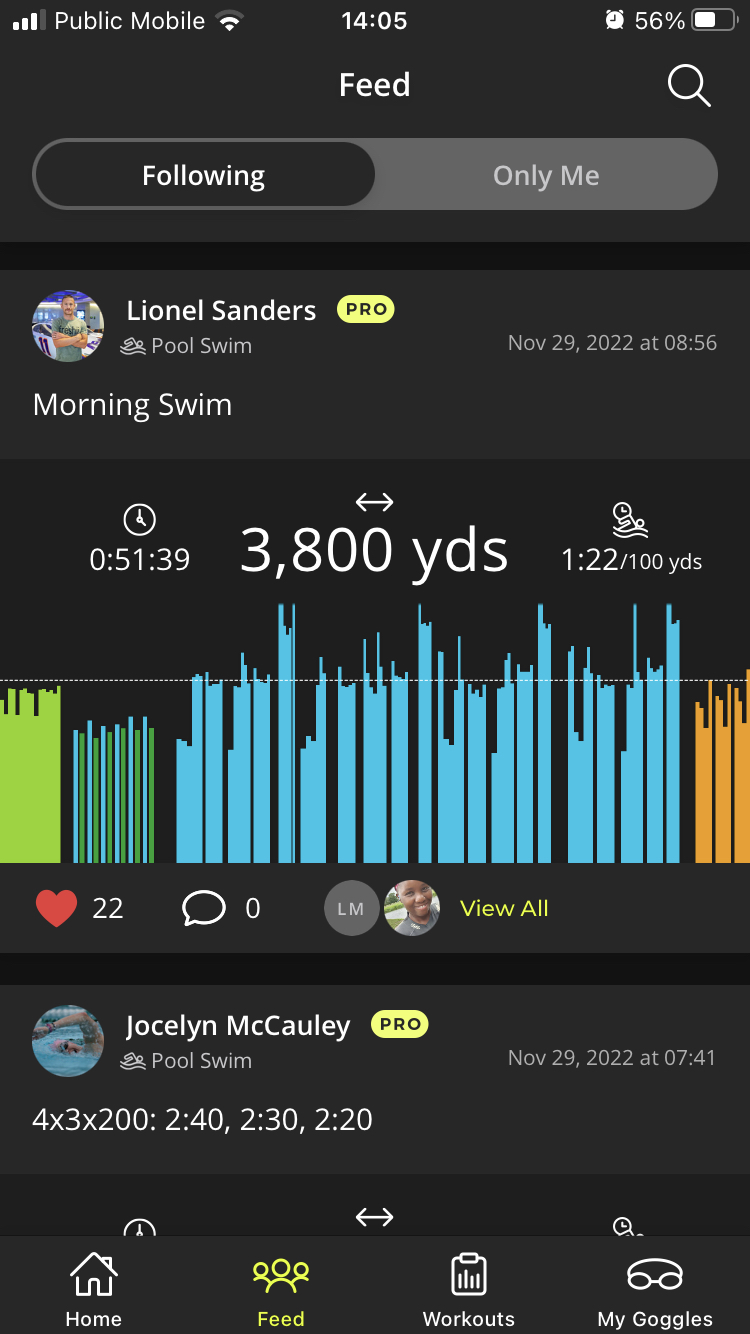 If you are following other people, you will see their activity combined with your own on the left screen. You can toggle to the other screen to see only your own recent activity.
The swim tile in the feed will look different depending on the swim type (open water, pool or swim spa swim). For information on each of these, use the links below:
Charging the goggles
The charging cable provided in the box is for use with a USB port. The charging contacts on the cable are magnetic and will snap into place on the corresponding pins on the goggles. Before charging the goggles, ensure they are completely dry as the cable is not waterproof.
The app will tell you the percentage of charge on the goggles if you have the goggles turned on and navigate to the "my goggles" screen.
It should take roughly an hour to charge the goggles to 80% from 0%.