What will I receive when I join FORM?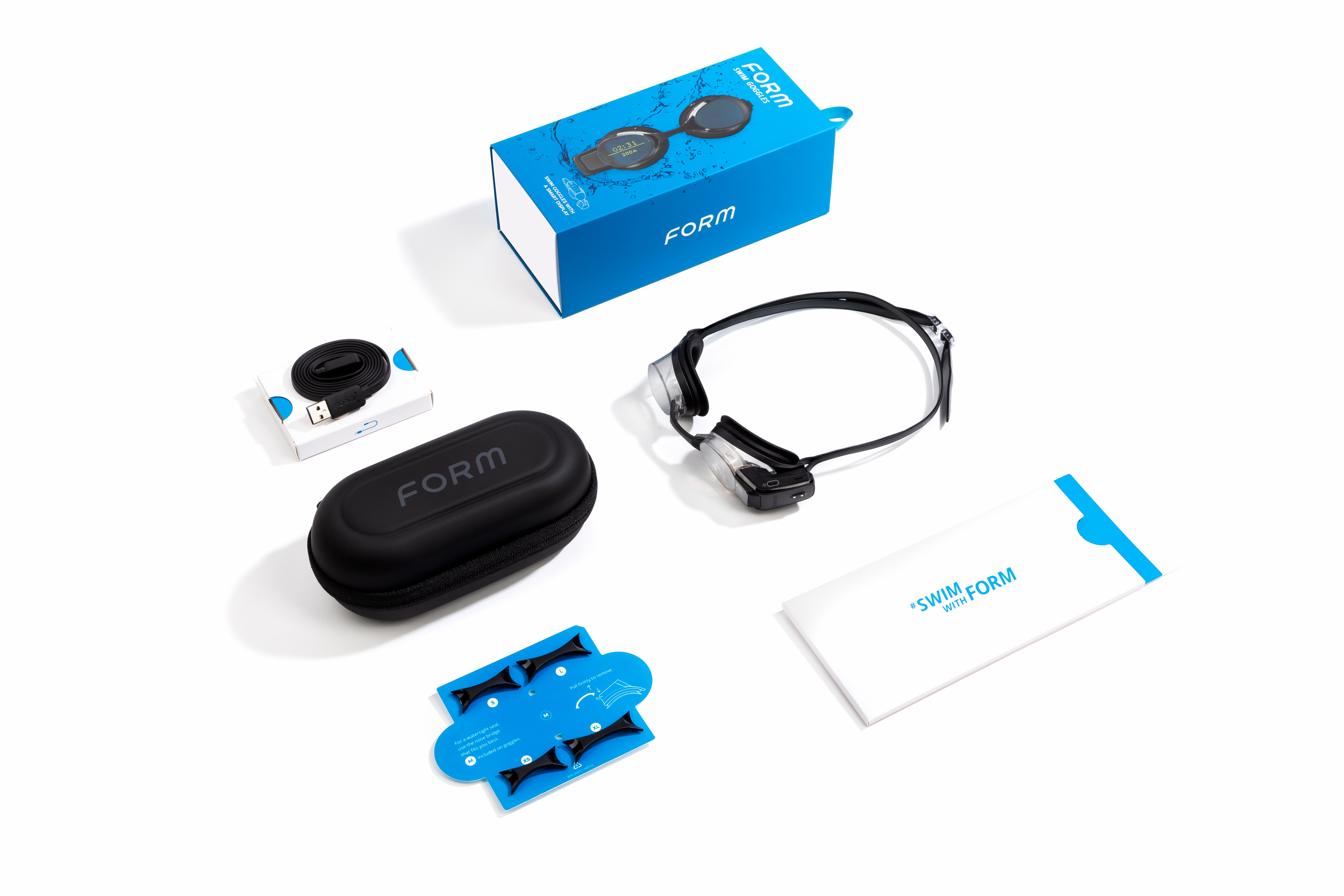 We want to make sure you have everything you need when you become a FORM member!
You will receive the goggles included in the membership when you purchase on our site.
When you open the box, you will find your goggles case, the charging cable, the mounting clip for the Polar Verity Sense or OH1/OH1 + and a document sleeve with the warranty and care information.
Inside the goggles case, you will find your goggles (of course!) and a card with seven alternative nose bridge sizes (XS, S, L, XL and two arched nose bridges) attached. The goggles come already fitted with the medium nose bridge.
Feel free to remove and recycle the plastic tray the goggles are sitting in - this tray is to protect your goggles during transit. You can also remove the nose bridges from the case once you've found the right size for you. Find out more about adjusting your goggles.
Once you have your goggles, you can start setting up your account!